Description
20% Off 907g Whole, Unsliced Traditional Smoked Scottish Salmon
Over the last few years we have seen the popularity and demand for whole, unsliced sides of our smoked Scottish salmon increase dramatically.

We believe that this is primarily down to more discerning "foodies" who like to get involved with their food preparation and perhaps to create a bit of theatre around serving such stunning Scottish produce.

Our smoking and curing process remains unchanged. The whole side is simply trimmed and de-boned and left attached to the skin of the salmon ready for you to slice. For obvious reasons we only supply our whole, un-sliced sides in full 907g weights.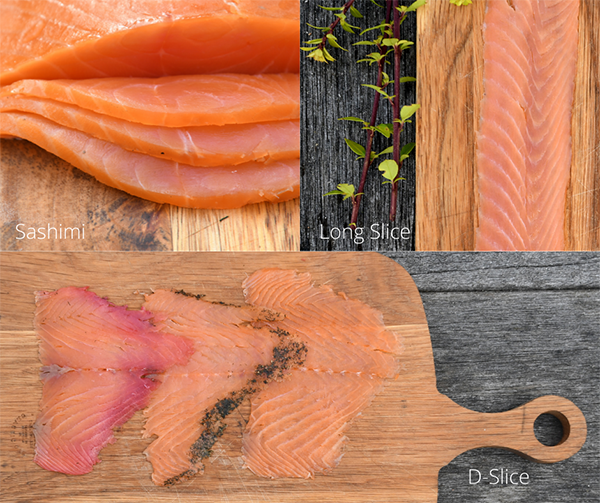 Other than the above reasons, what are the benefits of slicing your own smoked salmon?

• Many top chef's believe that unsliced sides of salmon retain their moisture and rich flavour better than that of their pre-sliced counterparts.
• You can slice to order, at the table or if you don't need to use the whole side in one go.
• You have the choice of slicing the salmon side to your taste whether you prefer thick slices or super thin slices and in a variety of methods:

o D-Sliced (The traditional way, diagonally through the fillet)
o Long Sliced (Across the top of the fillet)
o Sashimi Sliced (Vertically sliced through the fish)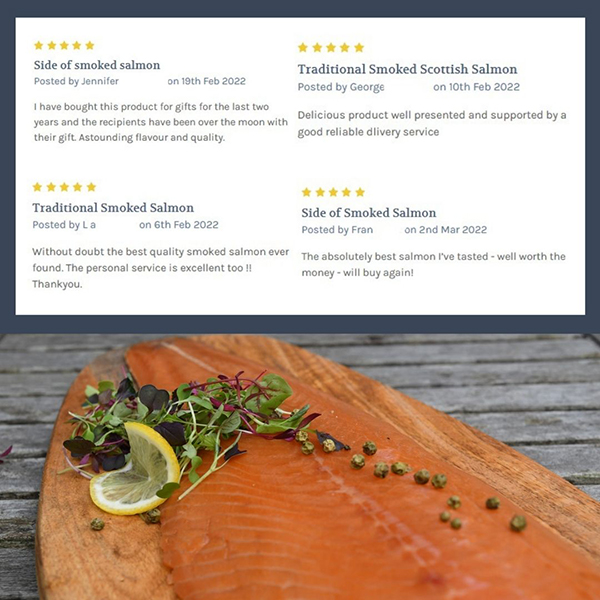 As with anything new there's a bit of practice involved and you need the right knife to do the job properly. Here's what you need and how to go about trying it yourself:

• Make sure you have a sharp knife, preferably flat bladed and thin.
• Ensure you have plenty of space and are in a safe working environment.
• Place the side of salmon, skin down on a chopping board.
• Place the knife a quarter of the way up the length of the side from the tail end keeping the knife almost flat to the fish to ensure a very shallow angle of slicing.
• Slice into the salmon with slow, long slices towards the tail end of the fish.
o Most people prefer thin slices of smoked salmon, however you can slice to your own taste. If you want thin slices, then a good indicator of achieving this is if you can see the knife through the salmon while slicing it.

We love this process and believe that if you can master the art then there are many benefits in flavour, texture and downright theatre.

We hope that we have inspired you to give slicing a try, and to further entice you we are offering 20% off the cost of this gorgeous Scottish speciality for a limited time.